This playlist is a compilation of Best EDM Songs of 2015.
The playlist contains songs from the best EDM DJs in the world. Some examples of these popular EDM songs in this list are "How Deep Is Your Love" by Calvin Harris featuring Disciples, "Forbidden Voices" by Martin Garrix, and "Are You With Me" by Lost Frequencies.
The EDM songs mentioned above are of course awesome but the three best EDM tracks of the year 2015 are, according to us, "Follow Me" by Hardwell featuring Jason Derulo, "Pray To God" by Calvin Harris featuring Haim, and "Light It Up (Remix)" by Major Lazer featuring Nyla & Fuse ODG!
Check out the list of top EDM songs below or go directly to Spotify or check out the best EDM Music Videos on our YouTube channel.
Interested in even more EDM music from the 2010s? Use the search box, the categories, or the dropdown menu at the top of the page!
List of Top EDM Songs 2015
| # | Title - Artist |
| --- | --- |
| 1 | Light It Up (Remix) - Major Lazer Ft. Nyla & Fuse Odg |
| 2 | Pray To God - Calvin Harris Ft. Haim |
| 3 | Follow Me - Hardwell Ft. Jason Derulo |
| 4 | Stay - Kygo Ft. Maty Noyes |
| 5 | Cheerleader (Felix Jaehn Remix) - Omi |
| 6 | Lean On - Major Lazer & Dj Snake Ft. Mø |
| 7 | Falling - Fedde Le Grand & Niels Geusebroek |
| 8 | Perfect Storm - Made In June |
| 9 | Heaven - Shaun Frank & Kshmr Ft. Delaney Jane |
| 10 | Broken Arrows - Avicii |
| 11 | Rivers - Thomas Jack |
| 12 | Gravity - Dj Fresh Ft. Ella Eyre |
| 13 | 1- Martin Solveig Ft. Sam White |
| 14 | Goodbye - Feder Ft. Lyse |
| 15 | Sun Is Shining - Axwell ? Ingrosso |
| 16 | Hold On - Moguai Ft. Cheat Codes |
| 17 | Are You With Me - Lost Frequencies |
| 18 | Shades Of Grey - Oliver Heldens & Shaun Frank Ft. Delaney Jane |
| 19 | Strong Ones - Armin Van Buuren Ft. Cimo Fränkel |
| 20 | Liquid Spirit (Claptone Remix) - Gregory Porter |
| 21 | Here For You - Kygo Ft. Ella Henderson |
| 22 | For A Better Day - Avicii |
| 23 | Waiting For Love - Avicii |
| 24 | Bludfire - Eva Simons Ft. Sidney Samson |
| 25 | On My Way - Axwell ? Ingrosso |
| 26 | Mad World - Hardwell Ft. Jake Reese |
| 27 | Jammu - Kshmr |
| 28 | Forbidden Voices - Martin Garrix |
| 29 | Andes - Larco |
| 30 | The Party (This Is How We Do It) - Joe Stone Ft. Montell Jordan |
| 31 | Sugar - Robin Schulz Ft. Francesco Yates |
| 32 | Firestone - Kygo Ft. Conrad |
| 33 | Chemicals - Tiësto & Don Diablo Ft. Thomas Troelsen |
| 34 | L'Amour Toujours (Tiësto Edit) - Dzeko & Torres Ft. Delaney Jane |
| 35 | Secrets - Tiësto & Kshmr Ft. Vassy |
| 36 | How Deep Is Your Love - Calvin Harris Ft. Disciples |
| 37 | Policeman - Eva Simons |
| 38 | Beautiful Now - Zedd Ft. Jon Bellion |
| 39 | I Want You To Know - Zedd Ft. Selena Gomez |
| 40 | Intoxicated - Martin Solveig & Gta |
| 41 | Break Through The Silence - Martin Garrix Vs. Matisse & Sadko Ft. Sam Martin |
| 42 | Electric Elephants - Jay Hardway |
| 43 | You Know You Like It - Dj Snake Ft. Alunageorge |
| 44 | Reality - Lost Frequencies Ft. Janieck Devy |
| 45 | Adore - Jasmine Thompson |
| 46 | Book Of Love - Felix Jaehn Ft. Polina |
| 47 | Sally - Hardwell Ft. Harrison |
| 48 | Headlights - Robin Schulz Ft. Ilsey |
| 49 | Sun Goes Down - David Guetta & Showtek Ft. Magic! & Sonny Wilson |
| 50 | Escape (Into The Sunset) - Quintino Ft. Una |
Spotify Playlist
Youtube Music Videos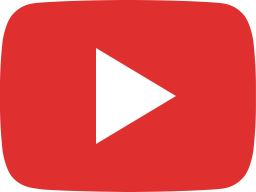 Major Lazer – Light it Up Remix (feat. Nyla & Fuse ODG) (Music Video) by Method Studios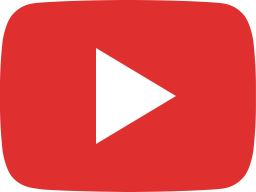 Calvin Harris - Pray to God (Official Video) ft. HAIM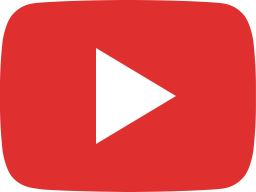 Hardwell feat. Jason Derulo - Follow Me (Official Video)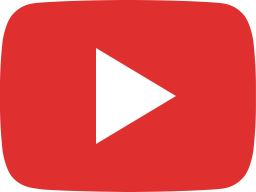 Kygo - Stay ft. Maty Noyes (Official Video)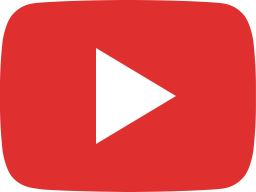 OMI - Cheerleader (Felix Jaehn Remix) (Official Video) [Ultra Records]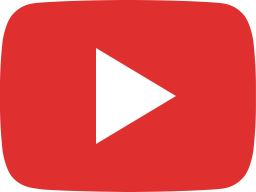 Major Lazer & DJ Snake - Lean On (feat. MØ) (Official Music Video)