2019 was a great year for Country music, with many new songs and artists making their mark on the charts. Check out our list of the best country songs of 2019.
Jump to:
Top 10 Country Songs 2019
Old Town Road (feat. Billy Ray Cyrus) – Remix – Lil Nas X
10.000 Hours (with Justin Bieber) – Dan + Shay
Tequila – Dan + Shay
Beer Never Broke My Heart – Luke Combs
The Git Up – Blanco Brown
The Bones – Maren Morris
One Thing Right – Marshmello
God's Country – Blake Shelton
homecoming queen? – Kelsea Ballerini
One Man Band – Old Dominion
2019 in Country Music
The year started with Dan + Shay dominating both Hot Country Songs and Country Airplay charts with their hit "Speechless". They also broke a record with their song "Tequila", which took 54 weeks to reach number one on the Hot Country Songs chart.
Maren Morris was another star of the year, with her songs "The Bones" and "Girl" both reaching the top of the Hot Country Songs chart. She also received the Female Vocalist of the Year award at the CMA Awards.
Jason Aldean had a successful year as well, with his single "Girl Like You" staying at number one on the Hot Country Songs chart for six weeks. He also won the Entertainer of the Year award at the ACM Awards.
Number One Country song of 2019
"Old Town Road" by Lil Nas X featuring Billy Ray Cyrus was a remarkable song that transcended boundaries between genres and became a worldwide sensation.
It set a new record for the longest-running number-one single in history, with 19 weeks at the top of the Billboard Hot 100 chart, and it earned two Grammy Awards, for Best Music Video and Best Rap/Sung Performance, confirming its status as a musical milestone.
The song's appealing melody and fusion of country, rap, and trap music appealed to audiences across the globe, and its viral success on TikTok further boosted its exposure.
Lil Nas X's innovative vision and Billy Ray Cyrus's celebrity influence merged to create a truly distinctive and captivating musical experience."
List of 50 Top Country songs of 2019
| # | Title - Artist |
| --- | --- |
| 1 | Old Town Road (feat. Billy Ray Cyrus) - Remix - Lil Nas X |
| 2 | 10.000 Hours (with Justin Bieber) - Dan + Shay |
| 3 | Tequila - Dan + Shay |
| 4 | Beer Never Broke My Heart - Luke Combs |
| 5 | The Git Up - Blanco Brown |
| 6 | The Bones - Maren Morris |
| 7 | One Thing Right - Marshmello |
| 8 | God's Country - Blake Shelton |
| 9 | homecoming queen? - Kelsea Ballerini |
| 10 | One Man Band - Old Dominion |
| 11 | I Hope - Gabby Barrett |
| 12 | Rumor - Lee Brice |
| 13 | Knockin' Boots - Luke Bryan |
| 14 | Whiskey Glasses - Morgan Wallen |
| 15 | Look What God Gave Her - Thomas Rhett |
| 16 | Kinfolks - Sam Hunt |
| 17 | Heartache Medication - Jon Pardi |
| 18 | What If I Never Get Over You - Lady A |
| 19 | Even Though I'm Leaving - Luke Combs |
| 20 | Prayed For You - Matt Stell |
| 21 | Make Me Want To - Jimmie Allen |
| 22 | One Night Standards - Ashley McBryde |
| 23 | Girl Like You - Jason Aldean |
| 24 | Closer To You - Carly Pearce |
| 25 | Lonely If You Are - Chase Rice |
| 26 | I Don't Know About You - Chris Lane |
| 27 | Good as You - Kane Brown |
| 28 | We Were - Keith Urban |
| 29 | More Hearts Than Mine - Ingrid Andress |
| 30 | All To Myself - Dan + Shay |
| 31 | Love Ain't - Eli Young Band |
| 32 | Good Vibes - Chris Janson |
| 33 | Raised on Country - Chris Young |
| 34 | What Happens In A Small Town - Brantley Gilbert |
| 35 | It All Comes Out in the Wash - Miranda Lambert |
| 36 | Love You Too Late - Cole Swindell |
| 37 | Southbound - Carrie Underwood |
| 38 | Here Tonight - Brett Young |
| 39 | GIRL - Maren Morris |
| 40 | 1, 2 Many - Luke Combs |
| 41 | Buy My Own Drinks - Runaway June |
| 42 | Blessings - Florida Georgia Line |
| 43 | You Make It Easy - Jason Aldean |
| 44 | Tip of My Tongue - Kenny Chesney |
| 45 | Every Girl in This Town - Trisha Yearwood |
| 46 | Heartless (feat. Morgan Wallen) - Diplo |
| 47 | Homesick - Kane Brown |
| 48 | What She Wants Tonight - Luke Bryan |
| 49 | Remember You Young - Thomas Rhett |
| 50 | Catch - Brett Young |
Other Playlists You May Like
Spotify Playlist
Country Music Video's 2019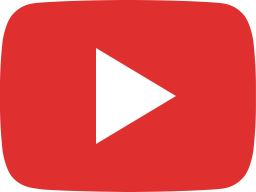 Lil Nas X - Old Town Road (Official Video) ft. Billy Ray Cyrus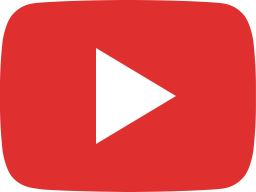 Dan + Shay, Justin Bieber - 10,000 Hours (Official Music Video)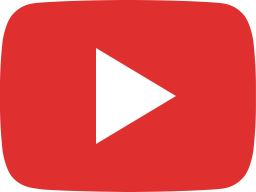 Dan + Shay - Tequila (Official Music Video)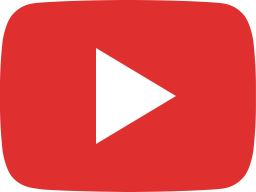 Luke Combs - Beer Never Broke My Heart (Official Video)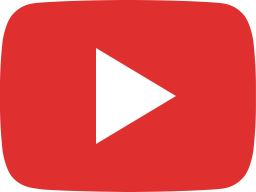 Blanco Brown - The Git Up (Official Music Video)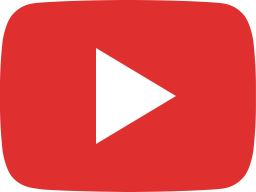 Maren Morris - The Bones (Official Video)