If you are looking for some musical inspiration concerning Songs That Start With J, you might want to check out this playlist with songs starting with J. It features a variety of genres and artists.
Whether you need a catchy tune to get you in the mood, or a soothing melody to relax your mind, you will find something to suit your taste in this playlist. Check out our playlist with best songs starting with the letter J.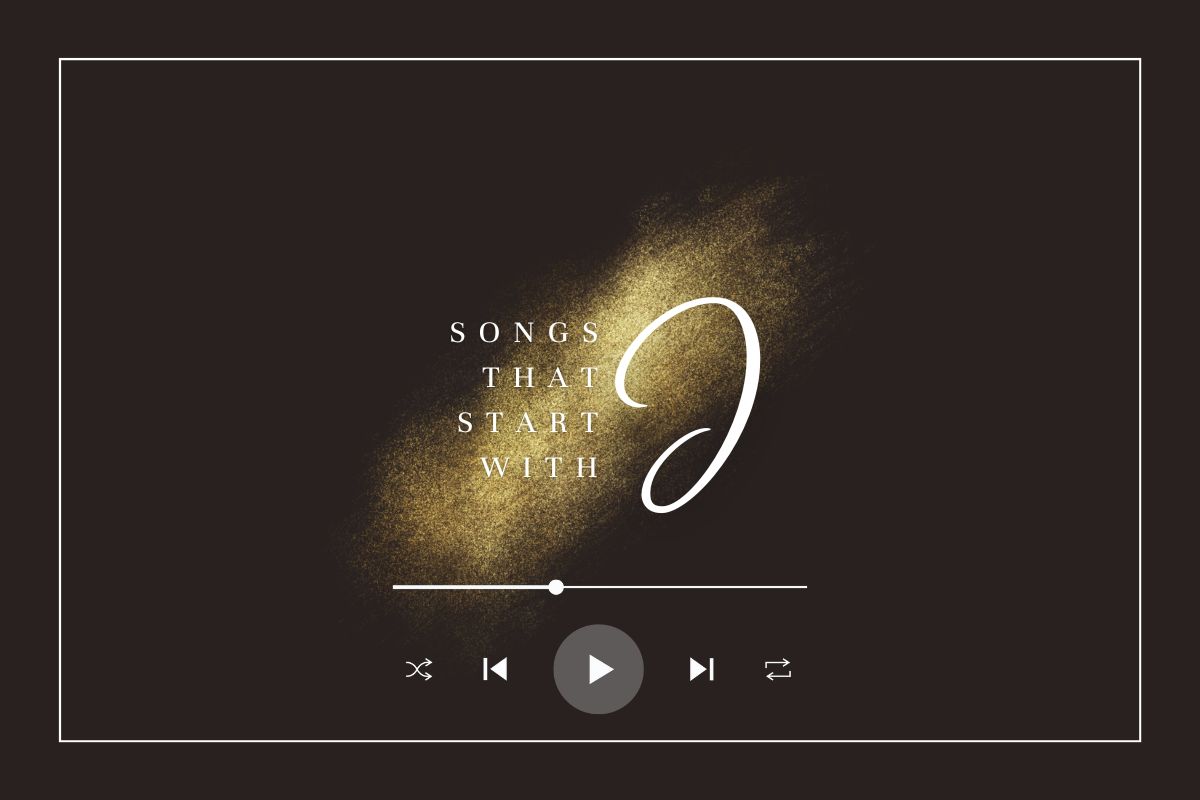 Jump to:
Highlights from the Playlist
Just a Dream by Nelly (2010)
This song tells the story of a man who misses his former lover. He remembers the moments they shared, and he longs for her presence. The song also reflects on the transience of life and how things can change in an instant.
"Just a Dream" was a huge hit, reaching the third spot on the Billboard Hot 100 chart in the US. It also received positive reviews, with critics complimenting Nelly's vocals and the song's production.
"Just a Dream" is a skillfully made and emotionally powerful song that has become one of Nelly's most beloved and lasting hits.
Just Like a Pill by P!NK (2002)
Pinks "Just Like a Pill," further emphasizes the addictive nature of the relationship. The pill represents the temporary escape and euphoria that the relationship provides, but it ultimately leaves the singer feeling "ill" and trapped in a cycle of pain.
Pink's assertion that she's "not as self-destructive as I used to be" reflects her growth and resilience in overcoming her past. While she acknowledges her past struggles, she also emphasizes her determination to move forward and make healthier choices.
Overall, "Just Like a Pill" serves as a poignant reminder of the destructive power of toxic relationships and the importance of self-love and self-acceptance in the journey of healing.
Pink's raw honesty and emotional vulnerability make the song a powerful anthem for anyone who has faced similar challenges.
"Joan of Arc" by Little Mix (2018)
The song "Joan of Arc" by Little Mix is a celebration of self-love, autonomy, and uniqueness.
The lyrics draw inspiration from historical icons like Joan of Arc and contemporary cultural references, urging listeners to defy social norms and express their authentic selves.
The song does not specify a particular place, but its messages of self-exploration and self-affirmation are universal, appealing to individuals from diverse backgrounds and experiences.
List of Songs That Start With J
| # | Title - Artist |
| --- | --- |
| 1 | Just a Dream - Nelly |
| 2 | Just Like A Pill - Pink |
| 3 | Joan of Arc - Little Mix |
| 4 | Just a Little Bit - 50 Cent |
| 5 | Jesus Of Suburbia - Green Day |
| 6 | Just The Way You Are - Bruno Mars |
| 7 | Just Can't Get Enough - The Black Eyed Peas |
| 8 | James Joint - Rihanna |
| 9 | Jump Around - House of Pain |
| 10 | Jamming - Bob Marley & The Wailers |
| 11 | Juice - Lizzo |
| 12 | Jupiter - The Futureheads |
| 13 | Jewish Princess - Frank Zappa |
| 14 | Job's Coffin - Tori Amos |
| 15 | Juicy - Doja Cat & Tyga |
| 16 | Joe The Georgian - Al Stewart |
| 17 | Jesus - Brand New |
| 18 | Jessie's Girl - Rick Springfield |
| 19 | Judy Teen - Steve Harley & Cockney Rebel |
| 20 | Just What I Needed - The Cars |
| 21 | Janie Jones - The Clash |
| 22 | Just Chill - Travis Barker |
| 23 | Jubel - Klingande |
| 24 | Just Wanna Rock - Lil Uzi Vert |
| 25 | Joanna - Kool & the Gang |
| 26 | John Barleycorn - Traffic |
| 27 | John I Love You - Sinéad O'Connor |
| 28 | Join the Ranks - Rise Against |
| 29 | Joy - Bastille |
| 30 | Junkies On A High - Green Day |
| 31 | Jet Black Heart - 5 Seconds of Summer |
| 32 | Just A Freak - Crystal Waters |
| 33 | Just Once In My Life - The Righteous Brothers |
| 34 | Just Smoke - Mumford & Sons |
| 35 | Just Perfect - Tracy Bonham |
| 36 | Just Like Me - Betty Who |
| 37 | Just A Girl Like You - LeAnn Rimes |
| 38 | Journey Of The Sorcerer - Eagles |
| 39 | Jealousy - Pet Shop Boys |
| 40 | Jealousy - Offset |
| 41 | Jordan - Buckethead |
| 42 | Join With Us - The Feeling |
| 43 | Jesus In A Camper Van - Robbie Williams |
| 44 | Just A Thought - Gnarls Barkley |
| 45 | Just South of Heaven - Blake Shelton |
| 46 | JFK 1962 - Brad Paisley |
| 47 | Jane Doe - Alicia Keys |
| 48 | Jizzle - Jeezy |
| 49 | J.Smith - Travis |
| 50 | Joy To The World - Whitney Houston |
| 51 | Jellyhead - Crush |
| 52 | Just To See Her - Smokey Robinson |
| 53 | Jesse - Janis Ian |
| 54 | Joe - Inspiral Carpets |
| 55 | Just So You Know - Jesse McCartney |
| 56 | Jesus Got A Tight Grip - Blake Shelton |
| 57 | Jesus and Bocephus - Kid Rock |
| 58 | Jesus Christ Pose - Soundgarden |
| 59 | Just Another Night - Icona Pop |
| 60 | Just Can't Get Enough - Depeche Mode |
| 61 | Just a Kiss - Lady A |
| 62 | Jean - Oliver |
| 63 | Jam - Michael Jackson |
| 64 | John - Lil Wayne |
| 65 | Jermaine's Interlude - DJ Khaled |
| 66 | Just Sixteen - Velvet Revolver |
| 67 | Just You and I - Tom Walker |
| 68 | Jesus & Gravity - Dolly Parton |
| 69 | Jan's Song - INXS |
| 70 | Jitter - Grace Mitchell |
| 71 | Joe Le Taxi - Vanessa Paradis |
| 72 | Jailbreak - Thin Lizzy |
| 73 | Jail - Kanye West |
| 74 | Just Out Of Reach - The Zombies |
| 75 | January - Disclosure |
| 76 | Just Like Them Horses - Reba McEntire |
| 77 | Just For Now - Maren Morris |
| 78 | Joyride - Roxette |
| 79 | Just Like a King - Seasick Steve |
| 80 | John Wayne - Lady Gaga |
| 81 | Jealousy (All Your Friends in Silverlake) - The Madden Brothers |
| 82 | Just One Lifetime - Barbra Streisand |
| 83 | Jimmy Savile And The Sexy Kids - Kunt and the Gang |
| 84 | Jammin' Me - Tom Petty & the Heartbreakers |
| 85 | Janie Blu - Kip Moore |
| 86 | Joyful - X Ambassadors |
| 87 | Just Another Sundown - Toby Keith |
| 88 | Just Like You - John Mellencamp |
| 89 | Josephine Baker - Sailor |
| 90 | Jungle Boogie - Kool & the Gang |
| 91 | Jail La La - Dum Dum Girls |
| 92 | Jesus, Take The Wheel - Carrie Underwood |
| 93 | Jetstream - Doves |
| 94 | Jump Right In - Zac Brown Band |
| 95 | Judas' Kiss - Petra |
| 96 | Johnny Sunshine - Liz Phair |
| 97 | Jug Band Music - The Lovin' Spoonful |
| 98 | Jump They Say - David Bowie |
| 99 | Johnny Cash - Lenny Kravitz |
| 100 | Johnny Run Away - Tones and I |
| 101 | Just A Phase - Incubus |
| 102 | Jump - Rihanna |
| 103 | Josie - blink-182 |
| 104 | Jewels n' Drugs - Lady Gaga |
| 105 | Johnny, Kick A Hole In The Sky - Red Hot Chili Peppers |
| 106 | Jealous Guy - John Lennon |
| 107 | Joel the Lump Of Coal - The Killers |
| 108 | James Brown - Sinéad O'Connor |
| 109 | Jolene - Bob Dylan |
| 110 | Johnny Cash - Kid Rock |
| 111 | Jeffrey Lee Pierce - OFF! |
| 112 | Jungleland - Bruce Springsteen |
| 113 | Judgment Day - Five Finger Death Punch |
| 114 | Just The Way You Are - Billy Joel |
| 115 | Just Dance - Lady Gaga |
| 116 | Just A Dream - Carrie Underwood |
| 117 | Journey Of 1000 Years - Kiss |
| 118 | Just A Little More Love - David Guetta |
| 119 | Justified - Kacey Musgraves |
| 120 | Johnny Guitar - Pearl Jam |
| 121 | Jungle - Professor Green |
| 122 | Just Like You - Keyshia Cole |
| 123 | Just Like Fire - Pink |
| 124 | Just Visiting - Lynsey de Paul |
| 125 | Just One Yesterday - Fall Out Boy |
| 126 | Jam - Kevin Gates |
| 127 | Jackson - Johnny Cash |
| 128 | Just My Imagination - The Temptations |
| 129 | Just Like You - Three Days Grace |
| 130 | Just Knowing You Love Me - Jimmy Wayne |
| 131 | Just Lose It - Eminem |
| 132 | Justified And Ancient - The KLF |
| 133 | Jigsaw Falling Into Place - Radiohead |
| 134 | Just a Gigolo - Bing Crosby |
| 135 | Just Go - Staind |
| 136 | Just Look at You - Jimmy Wayne |
| 137 | Journeyman - Iron Maiden |
| 138 | Just Like My Other Sins - Bush |
| 139 | June Bug - Mac Powell |
| 140 | Jenny Don't Be Hasty - Paolo Nutini |
| 141 | Just Tonight - Jimmy Eat World |
| 142 | Jamaica Say You Will - Jackson Browne |
| 143 | June - Idles |
| 144 | Just Another Love Song - Haley and Michaels |
| 145 | Johnny Magic - Neil Young |
| 146 | Jive Talkin' - Bee Gees |
| 147 | Juarez - Tori Amos |
| 148 | Jesus Loves Me - Chris Tomlin |
| 149 | Jelly Roll Blues - Jelly Roll Morton |
| 150 | Just Like U Said It Would B - Sinéad O'Connor |
| 151 | Jesus in LA - Alec Benjamin |
| 152 | Jackie Blue - Ozark Mountain Daredevils |
| 153 | Judas - Lady Gaga |
| 154 | Jimmy Choo - Fetty Wap |
| 155 | Julien - Carly Rae Jepsen |
| 156 | Jack-in-the-Green - Jethro Tull |
| 157 | Just As I Am - Brantley Gilbert |
| 158 | Julia Brightly - Caribou |
| 159 | Jingle Bell Rock - Bobby Helms |
| 160 | Just One of the Guys - Jenny Lewis |
| 161 | Johnny Thunder - The Kinks |
| 162 | José - John Miles |
| 163 | Jolly Green Giant - The Kingsmen |
| 164 | Julie - Rhiannon Giddens |
| 165 | July - Noah Cyrus |
| 166 | Jimmy The Exploder - The White Stripes |
| 167 | Jay-Z Blue - Jay-Z |
| 168 | Jump - DaBaby |
| 169 | Just Fishin' - Trace Adkins |
| 170 | Just Like Fire Would - The Saints |
| 171 | Jodeci Freestyle - Drake |
| 172 | Jellyman Kelly - James Taylor |
| 173 | Just Like Magic - Ariana Grande |
| 174 | Just Let Go - Killswitch Engage |
| 175 | Jealous Mind - Alvin Stardust |
| 176 | Janie's Got A Gun - Aerosmith |
| 177 | Jealousy - Tom Odell |
| 178 | January 11th, 2017 - Mike Posner |
| 179 | Just Say When - Nothing More |
| 180 | Just Close Enough - American Aquarium |
| 181 | Jump To It - Aretha Franklin |
| 182 | January Sales - The Singing Postman |
| 183 | Jackie Chan - Tiesto |
| 184 | Jugg - Fetty Wap |
| 185 | Just Like You Like It - Backstreet Boys |
| 186 | Jizzlobber - Faith No More |
| 187 | Johnny Come Home - Fine Young Cannibals |
| 188 | Jerome - Barenaked Ladies |
| 189 | Joshua - Dolly Parton |
| 190 | Jingle Bells - Bing Crosby |
| 191 | Johnny Ryall - Beastie Boys |
| 192 | Just Singing A Song - Neil Young |
| 193 | Jesus and Elvis - Kenny Chesney |
| 194 | Jam Side Down - Status Quo |
| 195 | Just What I Am - Kid Cudi |
| 196 | Jumpsuit - Twenty One Pilots |
| 197 | Jailhouse Rock - Elvis Presley |
| 198 | Jeanny - Falco |
| 199 | Joan of Arc - OMD |
| 200 | Jesus Was A RockStar - Scott Stapp |
| 201 | Japan - Famous Dex |
| 202 | Joyride - Tinashe |
| 203 | Join Together - The Who |
| 204 | Jingaling - Ludacris |
| 205 | Jokerman - Bob Dylan |
| 206 | Juice - Yo Gotti |
| 207 | Joy Ride - The Killers |
| 208 | Jack Rabbit - Elton John |
| 209 | Joanne - Lady Gaga |
| 210 | James Dean - Eagles |
| 211 | Judas - Kelly Clarkson |
| 212 | Joy to You Baby - Josh Ritter |
| 213 | Jock The Singing Welder - Sting |
| 214 | Jonah - Kanye West |
| 215 | Just - Radiohead |
| 216 | Johnny's In Town - Various |
| 217 | Julie Grave - Cherry Poppin' Daddies |
| 218 | Jealousy - Jennifer Nettles |
| 219 | Junkhead - Alice in Chains |
| 220 | [JFK] - Muse |
| 221 | Jaded - Miley Cyrus |
| 222 | Jesus Alone - Nick Cave & the Bad Seeds |
| 223 | Jump - Derek and Clive |
| 224 | Just Like Shakespeare - Losers Club |
| 225 | Jacob's Ladder - Rush |
| 226 | Jeremy - Pearl Jam |
| 227 | Jack of All Trades - Bruce Springsteen |
| 228 | Jesus Wept - Ralph McTell |
| 229 | Jokers & Fools - Lucifer's Friend |
| 230 | Juveniles - The Walkmen |
| 231 | Joey - Sugarland |
| 232 | Joe The Lion - David Bowie |
| 233 | Just Us - James Arthur |
| 234 | (Just Like) Starting Over - John Lennon |
| 235 | Joey - Bob Dylan |
| 236 | Jail Guitar Doors - The Clash |
| 237 | Jumpman - Drake and Future |
| 238 | Joe's Head - Kings of Leon |
| 239 | Jesus Paid It All - Crystal Lewis |
| 240 | Just Like Vince Taylor - Golden Earring |
| 241 | John Law Burned Down the Liquor Sto' - Chris Thomas King |
| 242 | Jugband Blues - Pink Floyd |
| 243 | Jennasea - The Morning Of |
| 244 | Johnson Blvd - Amos Lee |
| 245 | Jimmy - Tool |
| 246 | Just Say Yes - Snow Patrol |
| 247 | Jumpin' Jack Flash - The Rolling Stones |
| 248 | Jump - Van Halen |
| 249 | Just Like Me - DMC |
| 250 | Johnny - Craig David |
| 251 | Jumper - Third Eye Blind |
| 252 | Jump (For My Love) - The Pointer Sisters |
| 253 | Just a Fool - Christina Aguilera |
| 254 | Just Want You To Know - Backstreet Boys |
| 255 | Jam (Turn It Up) - Kim Kardashian |
| 256 | Judas Rising - Judas Priest |
| 257 | Jesus Wept - Mavis Staples |
| 258 | Joyride (Omen) - Chevelle |
| 259 | Jamaica Jerk-Off - Elton John |
| 260 | Jorge Regula - The Moldy Peaches |
| 261 | Jewel in the Night - Chris Hadfield |
| 262 | Just Fine - Mary J. Blige |
| 263 | Jesus Walks - Kanye West |
| 264 | Johnny Remember Me - John Leyton |
| 265 | Just a Game - Birdy |
| 266 | July Flame - Laura Veirs |
| 267 | Jamais Vu - BTS |
| 268 | Jamaica Mistaica - Jimmy Buffett |
| 269 | Just a Friend to You - Meghan Trainor |
| 270 | Jade Helm - Avenged Sevenfold |
| 271 | Jenny Ondioline - Stereolab |
| 272 | Jail Bait - Wishbone Ash |
| 273 | Just Like Frank Zappa - Don Imus |
| 274 | Just Be - Styx |
| 275 | Just Don't - Raphael Saadiq |
| 276 | Johnny's Band - Deep Purple |
| 277 | Jet-Star And The Kobra Kid / Traffic Report - My Chemical Romance |
| 278 | Julian - Mongrel |
| 279 | Just About Over You - Priscilla Block |
| 280 | Judas - The Verve |
| 281 | Just The Way You Are (Drunk At The Bar) - Brian McFadden |
| 282 | Just Kissed My Baby - The Meters |
| 283 | Just Between You And Me - Charley Pride |
| 284 | Join Me In Death - HIM |
| 285 | Just Wanna Rock 'N Roll - Rodney Atkins |
| 286 | Just For You - Lionel Richie |
| 287 | Junk Food Junkie - Larry Groce |
| 288 | Just A Day - Feeder |
| 289 | Jet City Woman - Queensrÿche |
| 290 | Jerry Sprunger - Tory Lanez |
| 291 | Johnny And Mary - Robert Palmer |
| 292 | Juneau - Funeral for a Friend |
| 293 | Just Like Me - Britney Spears |
| 294 | Jerome - Lizzo |
| 295 | Johnny Cash - The String Cheese Incident |
| 296 | Jaded - Aerosmith |
| 297 | Julia - The Beatles |
| 298 | Just That Type of Girl - Jennifer Hudson |
| 299 | Julie - Emily Kinney |
| 300 | Johnny Appleseed - NOFX |
| 301 | Jimmy Love - Cathy Carroll |
| 302 | Joy of Labour - Motörhead |
| 303 | Jungle Love - Steve Miller Band |
| 304 | Just How A Heart Breaks - Joshua Scott Jones |
| 305 | Just For Tonight - One Night Only |
| 306 | Jupiter Crash - The Cure |
| 307 | Jesus Name Above All Names - Naida Hearn |
| 308 | Just Like Heaven - The Cure |
| 309 | Justifiable Homicide - Dying Fetus |
| 310 | June - Florence + the Machine |
| 311 | John I'm Only Dancing - David Bowie |
| 312 | Just Another Poor Boy - Chris de Burgh |
| 313 | Jealous (I Ain't With It) - Chromeo |
| 314 | Joy To The World - Three Dog Night |
| 315 | Jezebel - Depeche Mode |
| 316 | Jump - Simple Plan |
| 317 | Joy Revolution - Raye Zaragoza |
| 318 | Just For Now - Kelly Clarkson |
| 319 | Julianna Calm Down - The Chicks |
| 320 | Jars - Chevelle |
| 321 | Jerusalem - Steve Earle |
| 322 | Just Another Girl - The Killers |
| 323 | J-Boy - Phoenix |
| 324 | John Lennon's Guitar - Barclay James Harvest |
| 325 | Just For Tonight - Vanessa Williams |
| 326 | James - MGMT |
| 327 | Jacqueline - Franz Ferdinand |
| 328 | Juicy - The Notorious B.I.G. |
| 329 | Just Go - Lionel Richie |
| 330 | Jamie - Weezer |
| 331 | Jenny From The Block - Jennifer Lopez |
| 332 | Joy - Nataly Dawn |
| 333 | Jimmy's Crazy Conspiracy - The View |
| 334 | Johnny Hit and Run Pauline - X |
| 335 | JuJu On Dat Beat (TZ Anthem) - Zay Hilfigerrr and Zayion McCall |
| 336 | Joan Of Arc - Arcade Fire |
| 337 | Jailhouse Tears - Lucinda Williams |
| 338 | Jesus Messiah - Chris Tomlin |
| 339 | Janis - Country Joe & the Fish |
| 340 | Jamie's Cryin' - Van Halen |
| 341 | Jealousy, Jealousy - Olivia Rodrigo |
| 342 | Just Like You - Allison Iraheta |
| 343 | Jealous - Nick Jonas |
| 344 | Jesus In Disguise - Brandon Heath |
| 345 | Jump - Flo Rida |
| 346 | Johanna - Iggy Pop & James Williamson |
| 347 | Johnny P's Caddy - Benny the Butcher |
| 348 | Jenny - Nothing More |
| 349 | Just In Love - Joe Jonas |
| 350 | Jeffrey Dahmer - Soulfly |
| 351 | Juggernauts - Enter Shikari |
| 352 | Jesus Gave Me Water - The Soul Stirrers |
| 353 | January 28th - J. Cole |
| 354 | Jimmy - Tones and I |
| 355 | Just Kids - Mat Kearney |
| 356 | Jealous - Beyoncé |
| 357 | Just Like Tom Thumb's Blues - Bob Dylan |
| 358 | Junior Dad - Metallica and Lou Reed |
| 359 | Jennifer Eccles - The Hollies |
| 360 | Josephine Baker - Al Stewart |
| 361 | Joe - Luke Combs |
| 362 | Jaguar And Thunderbird - Chuck Berry |
| 363 | John Sinclair - John Lennon |
| 364 | Jonathan Low - Vampire Weekend |
| 365 | John the Revelator - Son House |
| 366 | Jungle - Jamie N Commons & X Ambassadors |
| 367 | Jackie Wilson Said (I'm in Heaven When You Smile) - Van Morrison |
| 368 | Jesus and Jack Daniels - Justin Moore |
| 369 | Jude Law And A Semester Abroad - Brand New |
| 370 | Jesus Walks - Lostprophets |
| 371 | J'adore - Strandz |
| 372 | Jocelyn Flores - XXXTENTACION |
| 373 | Judy Would - Ace Baker |
| 374 | Jesus He Knows Me - Genesis |
| 375 | Jenny Wren - Paul McCartney |
| 376 | Junior's Eyes - Black Sabbath |
| 377 | Jazzie's Groove - Soul II Soul |
| 378 | Johnny & June - Heidi Newfield |
| 379 | Just Give Me A Reason - Pink |
| 380 | Juliet of the Spirits - The B-52s |
| 381 | Janice's Party - Fountains of Wayne |
| 382 | Just Call My Name (I'll Be There) - Blackmore's Night |
| 383 | Just Dropped In (To See What Condition My Condition Was In) - The First Edition |
| 384 | Jealous - Labrinth |
| 385 | Jesus - Queen |
| 386 | Jenny of Oldstones - Florence + the Machine |
| 387 | Jockin' Jay-Z (Dope Boy Fresh) - Jay-Z |
| 388 | Just Like A Woman - Bob Dylan |
| 389 | Joy Of My Life - John Fogerty |
| 390 | Johnny 99 - Bruce Springsteen |
| 391 | Jamie - Darryl Moore |
| 392 | Jai Ho! (You Are My Destiny) - The Pussycat Dolls |
| 393 | Jesus Musik - Lecrae |
| 394 | Jesus To A Child - George Michael |
| 395 | John Doe - B.o.B |
| 396 | Just Right for Me - Monica |
| 397 | John Lennon - Arkells |
| 398 | James And The Cold Gun - Kate Bush |
| 399 | Jerk - Oliver Tree |
| 400 | Johanna (Judge's Song) - Cast of Sweeney Todd |
| 401 | Just Another Day - Jon Secada |
| 402 | Josef's Train - Thea Gilmore |
| 403 | Jealousy - Will Young |
| 404 | Just Breathe - Pearl Jam |
| 405 | Jello - Far East Movement |
| 406 | Jack Ruby - Deep Purple |
| 407 | Johnny Can't Read - Don Henley |
| 408 | Just Because I'm a Woman - Dolly Parton |
| 409 | Jezebel - Gretchen Peters |
| 410 | Jailbreak - AC/DC |
| 411 | Just Another Day In Paradise - Phil Vassar |
| 412 | Jesus Christ 2005 God Bless America - The 1975 |
| 413 | Just Before We Met - Noah and the Whale |
| 414 | Jed's Other Poem (Beautiful Ground) - Grandaddy |
| 415 | Jesus Lord - Kanye West |
| 416 | Jugando - Santana |
| 417 | Jenny Was A Friend Of Mine - The Killers |
| 418 | Jubilee Road - Tom Odell |
| 419 | Jump - Kris Kross |
| 420 | Justify My Love - Madonna |
| 421 | Jump Then Fall - Taylor Swift |
| 422 | Just Me and You - Bobby Valentino |
| 423 | Just A Little - Liberty X |
| 424 | Jacques - Jax Jones |
| 425 | Jackie Collins Existential Question Time - Manic Street Preachers |
| 426 | January 28, 1986 - Owl City |
| 427 | Just Like An Arrow - Magnum |
| 428 | Just Push Play - Aerosmith |
| 429 | Jerk Ribs - Kelis |
| 430 | Just a Step Away - Carly Rae Jepsen |
| 431 | Just A Notion - ABBA |
| 432 | Just an Old Fashioned Girl - Eartha Kitt |
| 433 | Just Got Paid - Sigala |
| 434 | Jorja Interlude - Drake |
| 435 | Joan Of Arc - Madonna |
| 436 | Jubilee Street - Nick Cave & the Bad Seeds |
| 437 | Just Hold On - Louis Tomlinson |
| 438 | Jimmy, Brian and Mike - Eminem |
| 439 | Just the Rain - Lonestar |
| 440 | Jeepers Creepers - Louis Armstrong |
| 441 | Justin - Korn |
| 442 | Jobsworth - Jeremy Taylor |
| 443 | John Wesley Harding - Bob Dylan |
| 444 | Just Us - DJ Khaled |
| 445 | Jackie - Sinéad O'Connor |
| 446 | Jar of Hearts - Christina Perri |
| 447 | Just Like You - Louis Tomlinson |
| 448 | Jean-Pierre - Miles Davis |
| 449 | Jericho Siren - Saxon |
| 450 | Jimmy Cooks - Drake |
| 451 | Jump Down - Travis Barker |
| 452 | Jet Pack Blues - Fall Out Boy |
| 453 | J.A.R. (Jason Andrew Relva) - Green Day |
| 454 | Just One Last Time - David Guetta |
| 455 | Jimmy Olsen's Blues - Spin Doctors |
| 456 | Jump in the Fire - Metallica |
| 457 | Jolene - Dolly Parton |
| 458 | Jealous Sun - The Horrors |
| 459 | Johnny Bye Bye - Bruce Springsteen |
| 460 | Just Look Up - Ariana Grande |
| 461 | Josephine - Chris Rea |
| 462 | Jet - Paul McCartney & Wings |
| 463 | Jack Straw - Grateful Dead |
| 464 | Just Take My Heart - Mr. Big |
| 465 | Justified - A Day to Remember |
| 466 | Jump Into the Fog - The Wombats |
| 467 | Junk - Paul McCartney |
| 468 | Just One Kiss - Raphael Saadiq |
| 469 | Just When It Gets Good - Rhett Miller |
| 470 | Just Call Me Lonesome - Radney Foster |
| 471 | Jackie - Scott Walker |
| 472 | Jackie (B.M.F.) - Ciara |
| 473 | Johnny's Gonna Die - The Replacements |
| 474 | Jet Lag - Joss Stone |
| 475 | Jesus Is A Rochdale Girl - Elbow |
| 476 | Just Another Day - Lady Gaga |
| 477 | J Smoov - Stephen Malkmus & the Jicks |
| 478 | Just Walk On By - Randy Jackson |
| 479 | Junior's Farm - Paul McCartney & Wings |
| 480 | Jiving Sister Fanny - The Rolling Stones |
| 481 | Junya - Kanye West |
| 482 | Just Like Me - Jamie Foxx |
| 483 | Just Another Name - Lifehouse |
| 484 | Jonathan - Fiona Apple |
| 485 | Jesus and Jones - Trace Adkins |
| 486 | Jet Lag - Simple Plan |
| 487 | Jesus Is Love - Commodores |
| 488 | Janey Needs A Shooter - Bruce Springsteen |
| 489 | Jack-A-Roe - Grateful Dead |
| 490 | Joy - Ellie Goulding |
| 491 | Just - Mark Ronson |
| 492 | Jaded - Drake |
| 493 | Jekyll And Hyde - Five Finger Death Punch |
| 494 | Just Like Jesse James - Cher |
| 495 | James - Billy Joel |
| 496 | Jumanji - Azealia Banks |
| 497 | Just A Girl - No Doubt |
| 498 | Jersey - Drake and Future |
| 499 | Jingo - Santana |
| 500 | Jimmy Collins Wake - Dropkick Murphys |
Spotify Playlist
Top 10 Songs Starting With J
Just a Dream – Nelly
Just Like A Pill – Pink
Joan of Arc – Little Mix
Just a Little Bit – 50 Cent
Jesus Of Suburbia – Green Day
Just The Way You Are – Bruno Mars
Just Can't Get Enough – The Black Eyed Peas
James Joint – Rihanna
Jump Around – House of Pain
Jamming – Bob Marley & The Wailers
Other Playlists You May Like
Youtube Music Videos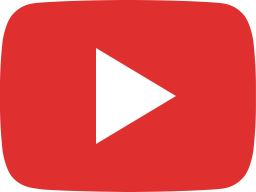 Nelly - Just A Dream (Official Music Video)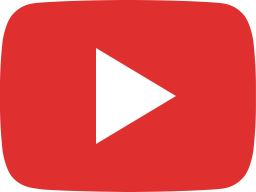 P!nk - Just Like A Pill (Official Video)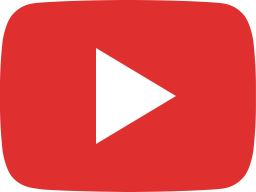 Little Mix - Joan of Arc (Audio)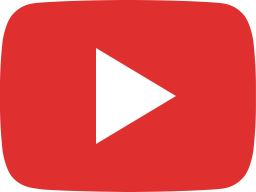 50 Cent - Just A Lil Bit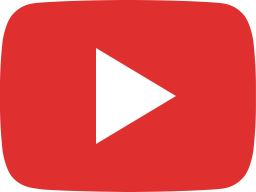 Green Day - Jesus Of Suburbia (Short Version) [Official Music Video]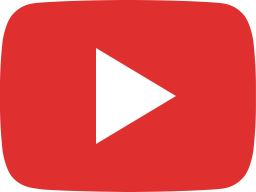 Bruno Mars - Just The Way You Are (Official Music Video)